First Quarter 2019 Newsletter
---
By Oakman Aerospace - April 18, 2019
OAI + Satsearch: Disrupting Small Satellite Development
We are pleased to announce efforts toward an international partnership with Satsearch (Netherlands) focusing on standardization to unify the global space supply chain!
Leveraging the Modular Open System Architecture of OAI's ACORN product with Satsearch's extensive database and history with component supply chains and performance will optimize the early phases of a program life cycle and inject higher fidelity modeling and simulation environments into a program for high confidence assembly, integration, and test (AIT).
An international cooperation between OAI and Satsearch to develop a universal standard supports and enables model-based systems engineering (MBSE) to increase mission assurance, maintain program schedule and budget, and reduce risk of small satellite development.
Three More ACORNs Ordered and Delivered!
OAI is working with the Air Force Research Laboratory (AFRL) Space Vehicles (RV) to deliver an additional three ACORN products for further small satellite development initiatives.
OAI Employee Benefits Elevated
As we advance our mission of "Making Space for Everyone," we are constantly searching for opportunities to recognize and reward our team for their efforts. At the start of the first quarter 2019, OAI rolled out an enhanced benefits program, with additional perks developed with our teammate's priorities in mind. We are grateful to offer the following benefits to our team:
Unlimited PTO

9/80 Work Schedule (Every-other Friday Off!)

Education Reimbursement Programs

Employer Matched 401k

Pet-Friendly Workplace

Monthly Gift Cards

Performance Awards

On-Site Workout Facility

Medical, Dental, Vision, and Life Insurance
We are currently looking to fill multiple positions- follow the link below to read more about working at OAI and apply!
You're Invited! Wings Over the Rockies Apollopalooza
Enjoy a week-long celebration at one of the largest space festivals in the Rocky Mountain West. Wings Over the Rockies Air & Space Museum in Denver, Colorado will be home to incredible activities, exhibits, seminars and more all dedicated to celebrating the first Apollo moon landing and showcasing the latest in space exploration and technology.
Don't Miss This!
OAI's Stanley O. Kennedy, Jr. will moderate a panel on the topic of Small Satellites during Apollopalooza on July 17, 2019 from 10:30 AM – 11:30 AM MST.
OAI Named Top Global New Space Company
OAI's executive management team placed in the Top 25 of NewSpace People's Global Ranking Report and Oakman Aerospace has been ranked 11th within NewSpace People's Top 200 New Space Companies!
Congratulations to all winners and thank you to everyone who voted!
Colorado Aerospace STEM Magazine
STEM education and outreach is very important to us at OAI as we believe it is important to invest in developing the necessary skills of our society's youth in order to maintain a healthy aerospace workforce in Colorado. We partnered with the Colorado Space Business Roundtable and Wayne Carley of STEM Magazine to help put together the monthly Colorado Aerospace STEM Magazine.
This FREE e-magazine is a pertinent resource for all CO students, teachers, and parents interested in STEM.
If you know someone looking for a fun, flexible work environment, send them to our website!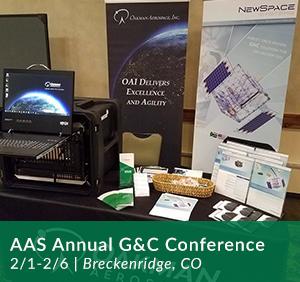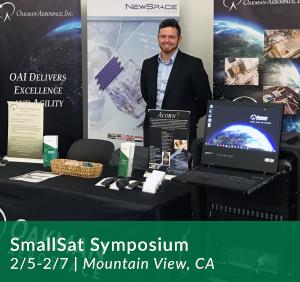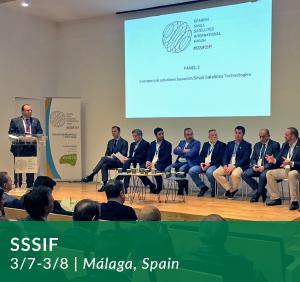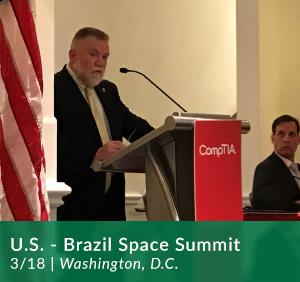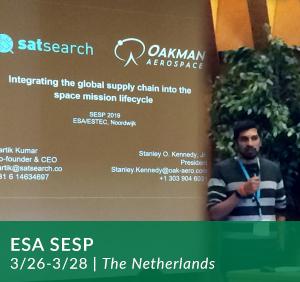 IAA Symposium on Small Satellites for Earth Observation
5/6-5/10 | Berlin, Germany
Wings Over the Rockies Apollopalooza
7/17 | Denver, CO
SmallSat Conference
8/3-8/8 | Logan, UT
Email info@oak-aero.com to set up a meeting during any of our upcoming events:

Oakman Aerospace, Inc.
www.oak-aero.com | 303.904.6060
9092 S. Ridgeline Boulevard | Littleton, CO 80129
Read More...